I really enjoy backpacking and climbing. The mountains are amazing! You can find a lot of trip reports on this page.
Backpacking
The trips I
underlined
are the more "major" trips I've undertaken.
Emigrant Wilderness (August '14)
Emigrant Wilderness (September '15)
Yosemite Valley (December '17)
Bear Lakes Basin (September '18)
I am still working on some of the trip reports, check out the ones that are up! I also like to go hiking after school.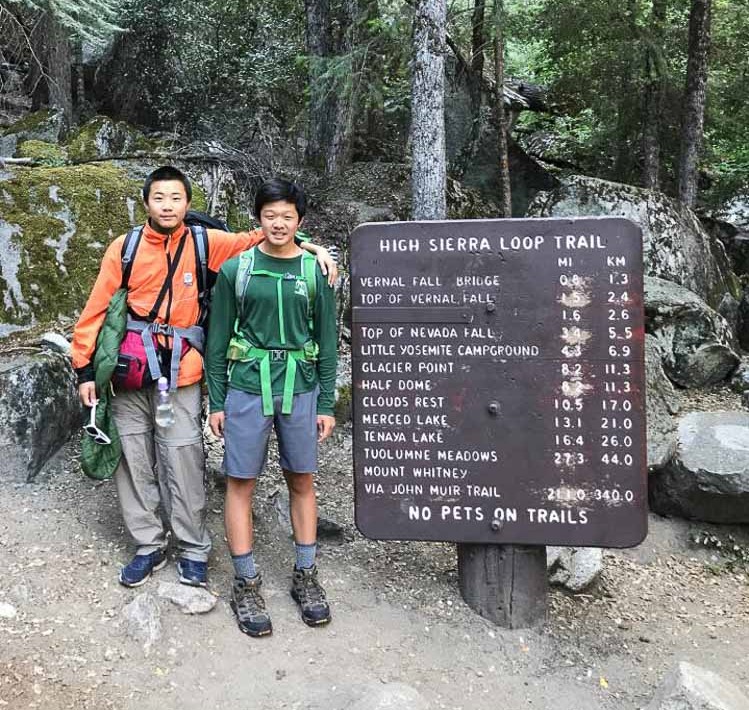 Me and my friend Jeffery at Happy Isles!
Climbing
I got into climbing a bit more recently, nothing hard core though...
Mt. Dana (May '18) [summitted]
Mt. Shasta (June '18) [did not summit]
Mt. Shasta (June '19) [summitted]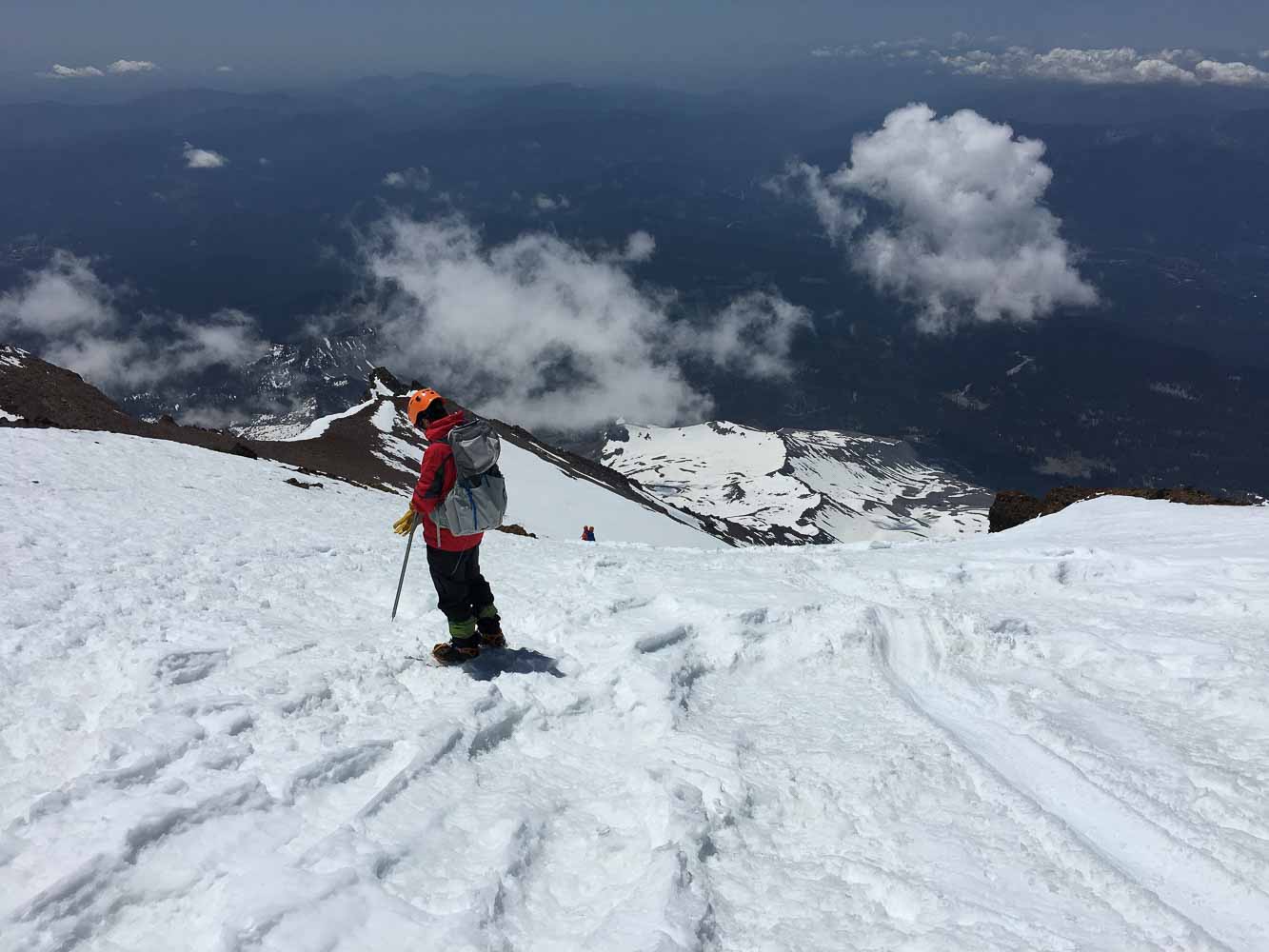 Richard on Mt. Shasta below Misery Hill
Cycling
I like long climbs, though I haven't been on the roads for a while. Several close calls got my nerves kind of frazzled. Check out my
Strava profile
! Here's a picture of my Felt: