Big Sur 2020 - Boronda Ridge to Timber Top
This was a day-trip and a practice hike with my two friends Daniel and Hagen. We were preparing for our upcoming trip in the Sierra.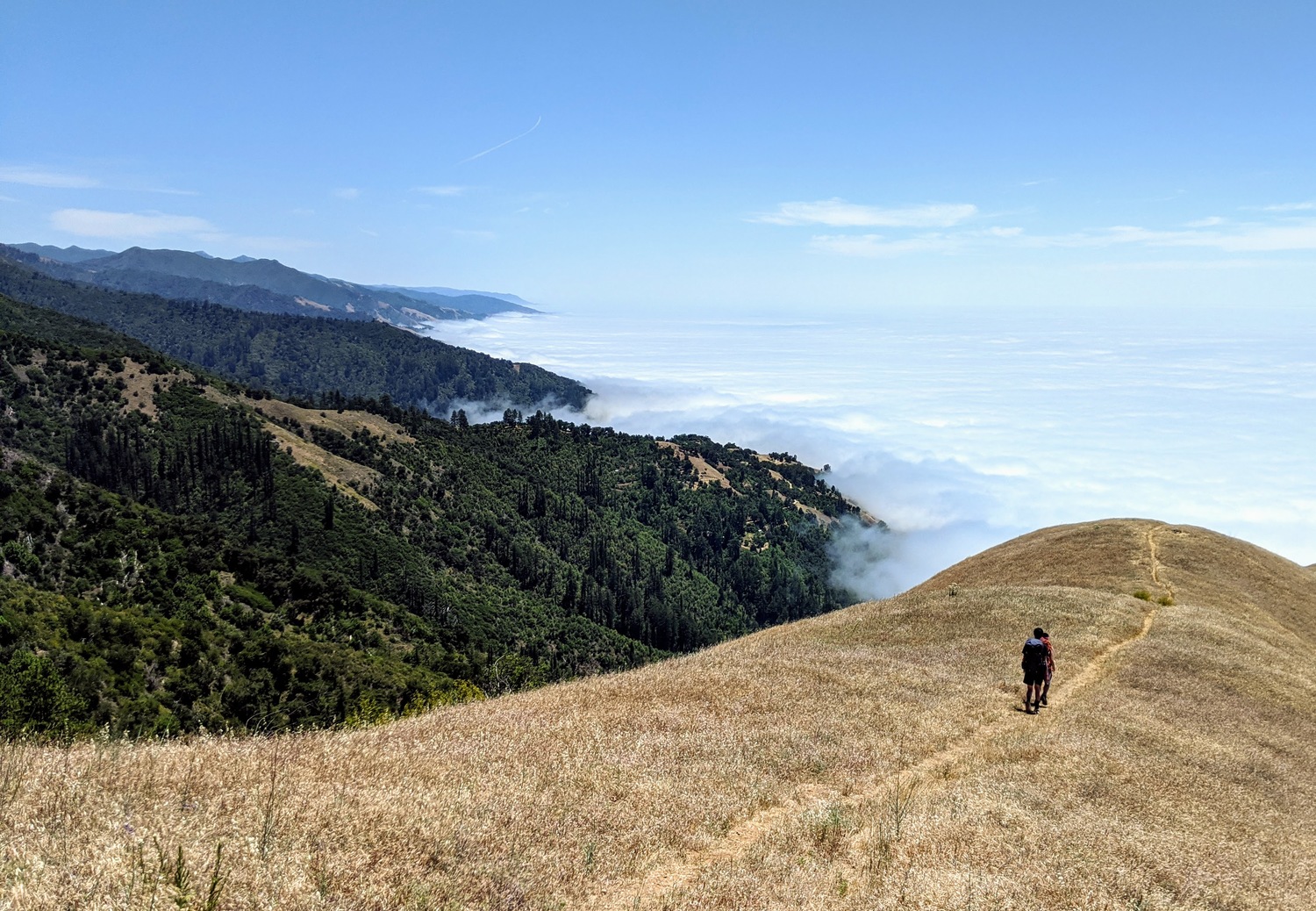 We left San Jose in the early morning with backpacks filled with water bottles. Daniel and Hagen alternated the driving. We stopped along the way on Highway 1 to take some pictures: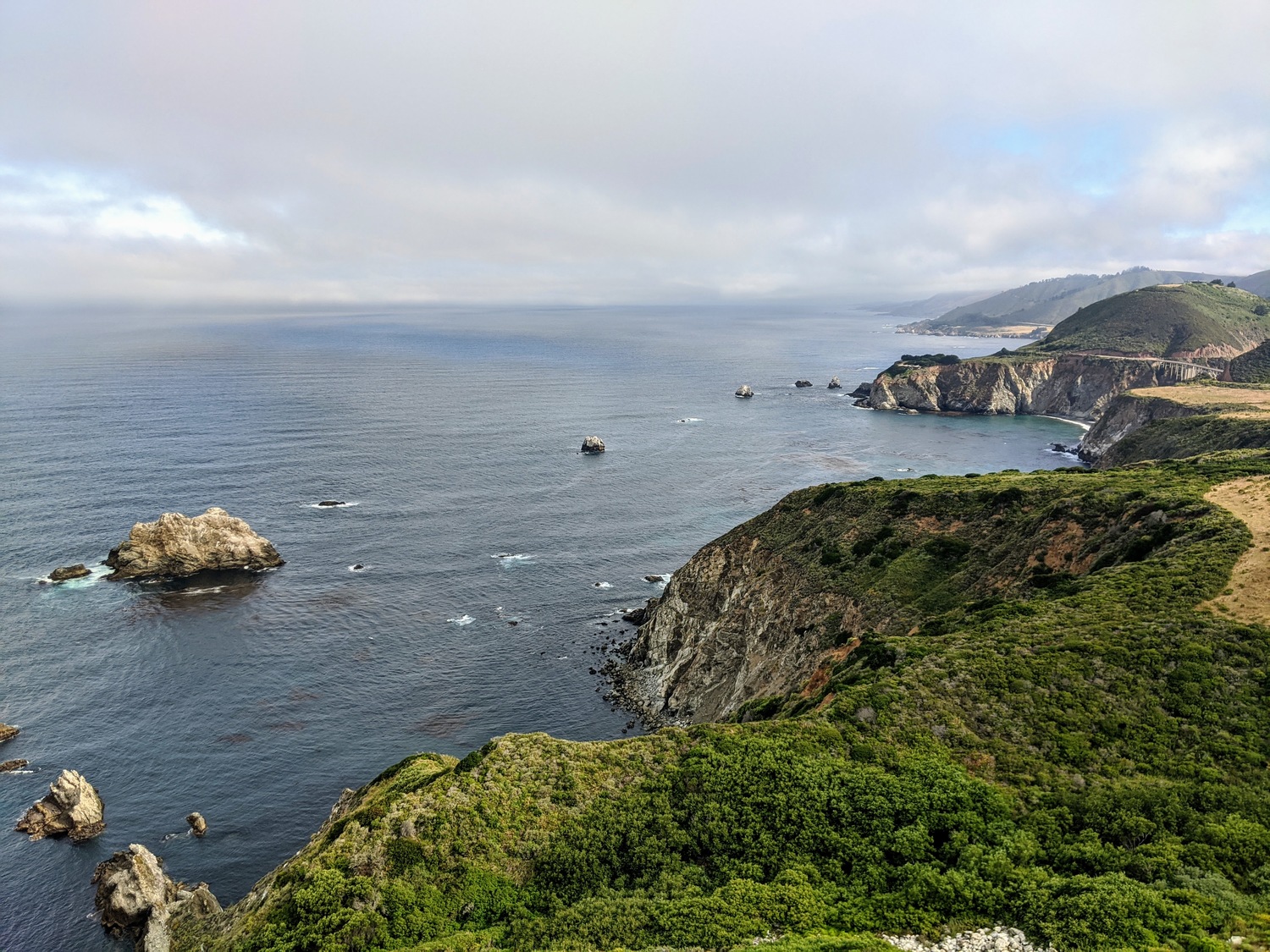 Hurricane Point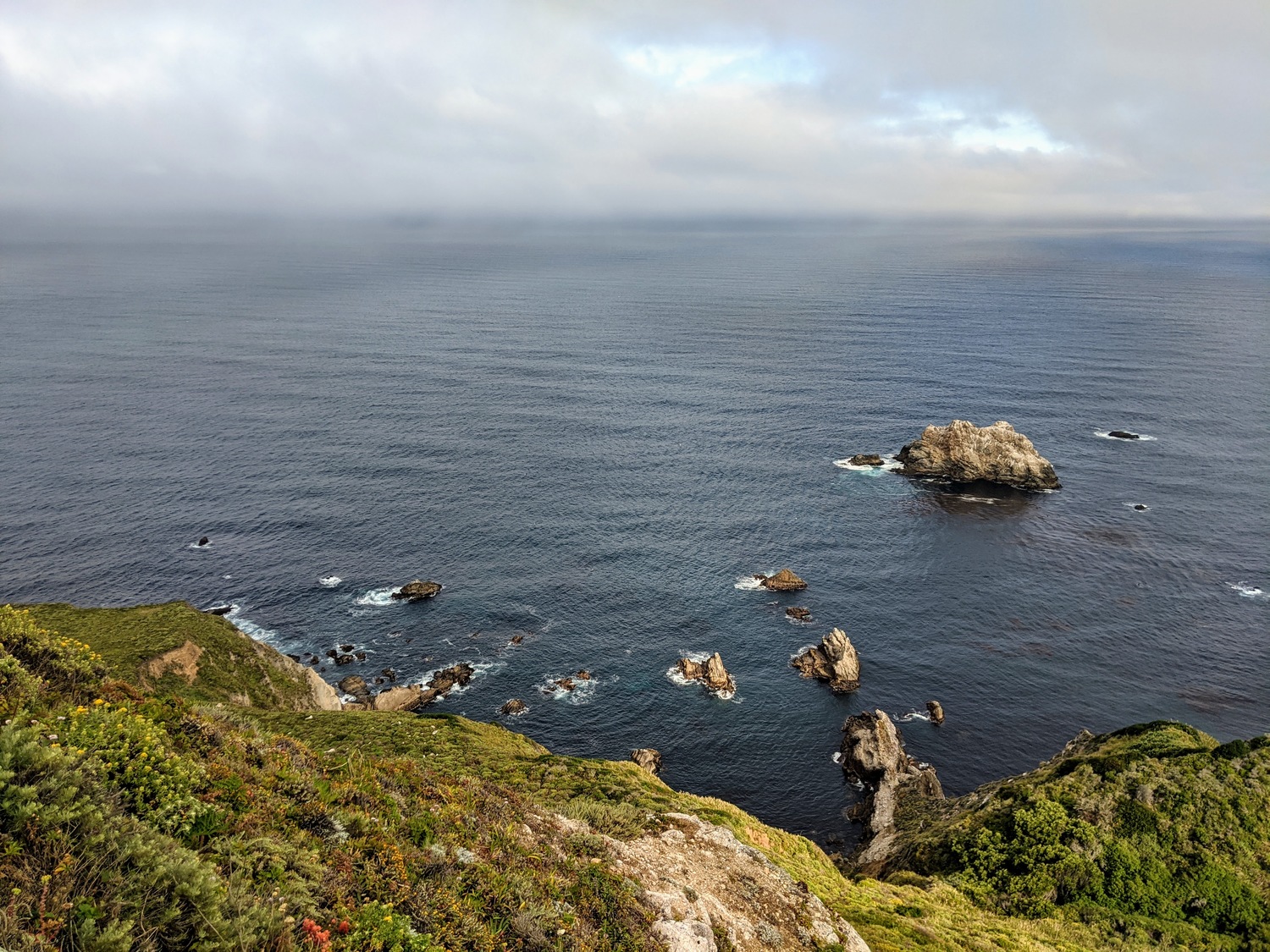 The Boronda Ridge trailhead was a bit diffiult to spot, and we parked a little ways away. (If you want to go, make sure you keep your eyes on the map to stop at the right time! There should be ample parking along the side of the road on weekdays. Busy days? I have no clue.)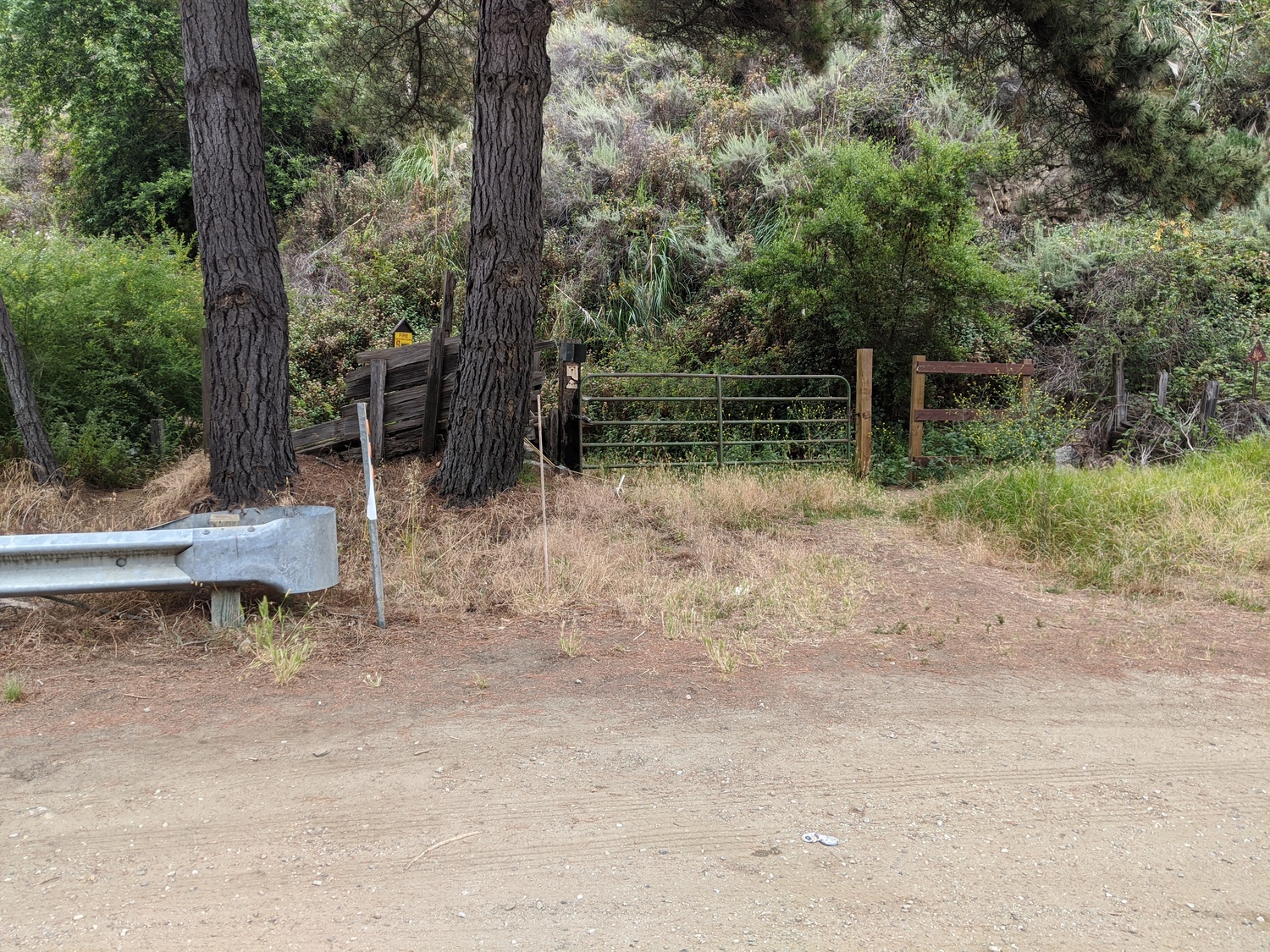 This is what the trailhead looks like
The trail was very overgrown in certain sections along the first mile up. Luckily, the brush that covers the trail is very "soft" and the poison oak is not too bad, but it's annoying. As of the time of this writing, the growth is very significant, but we never lost the trail a single time.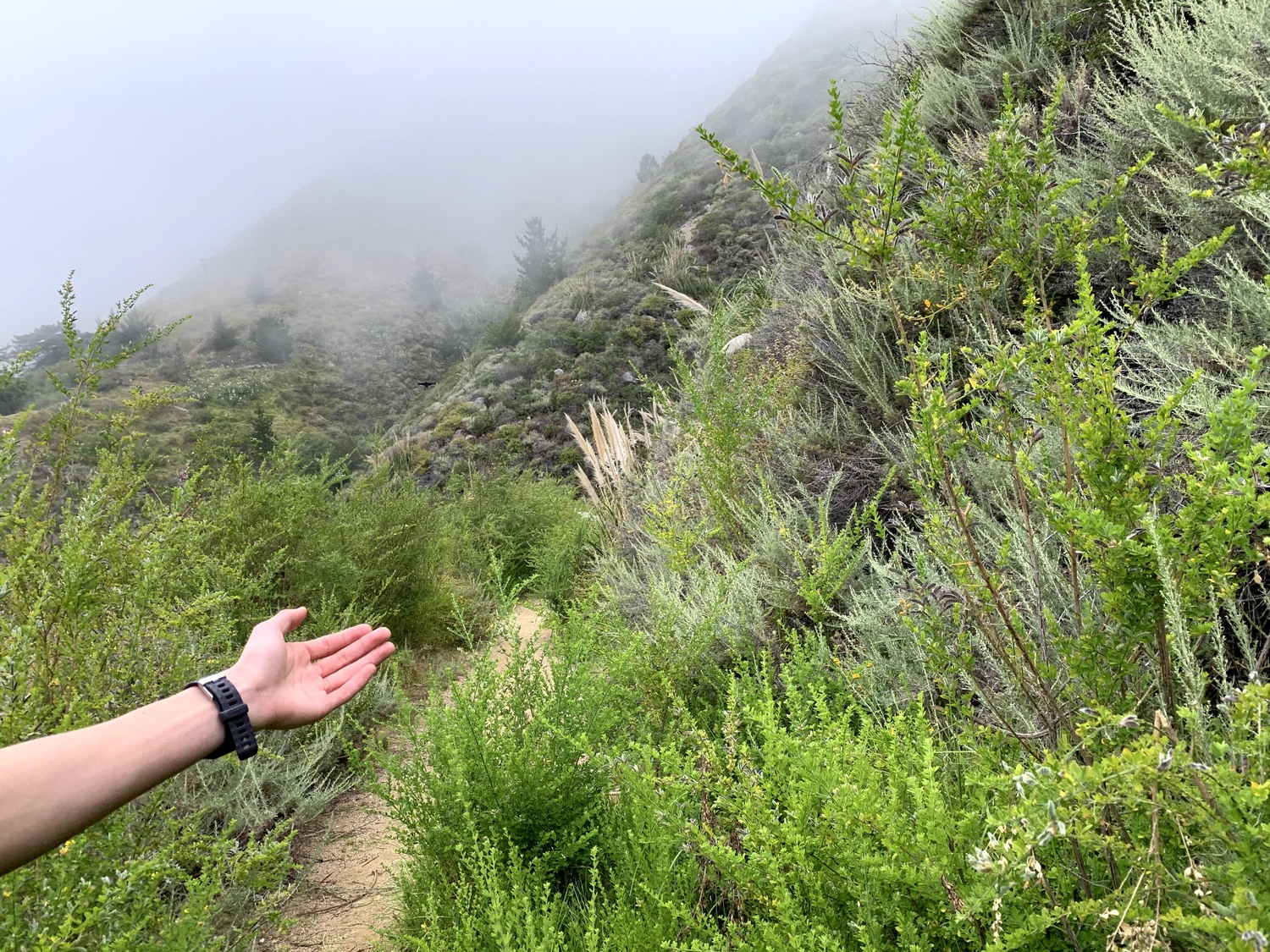 (it's worse than this)
It was foggy for the first thousand feet or so due to the marine cloud layer.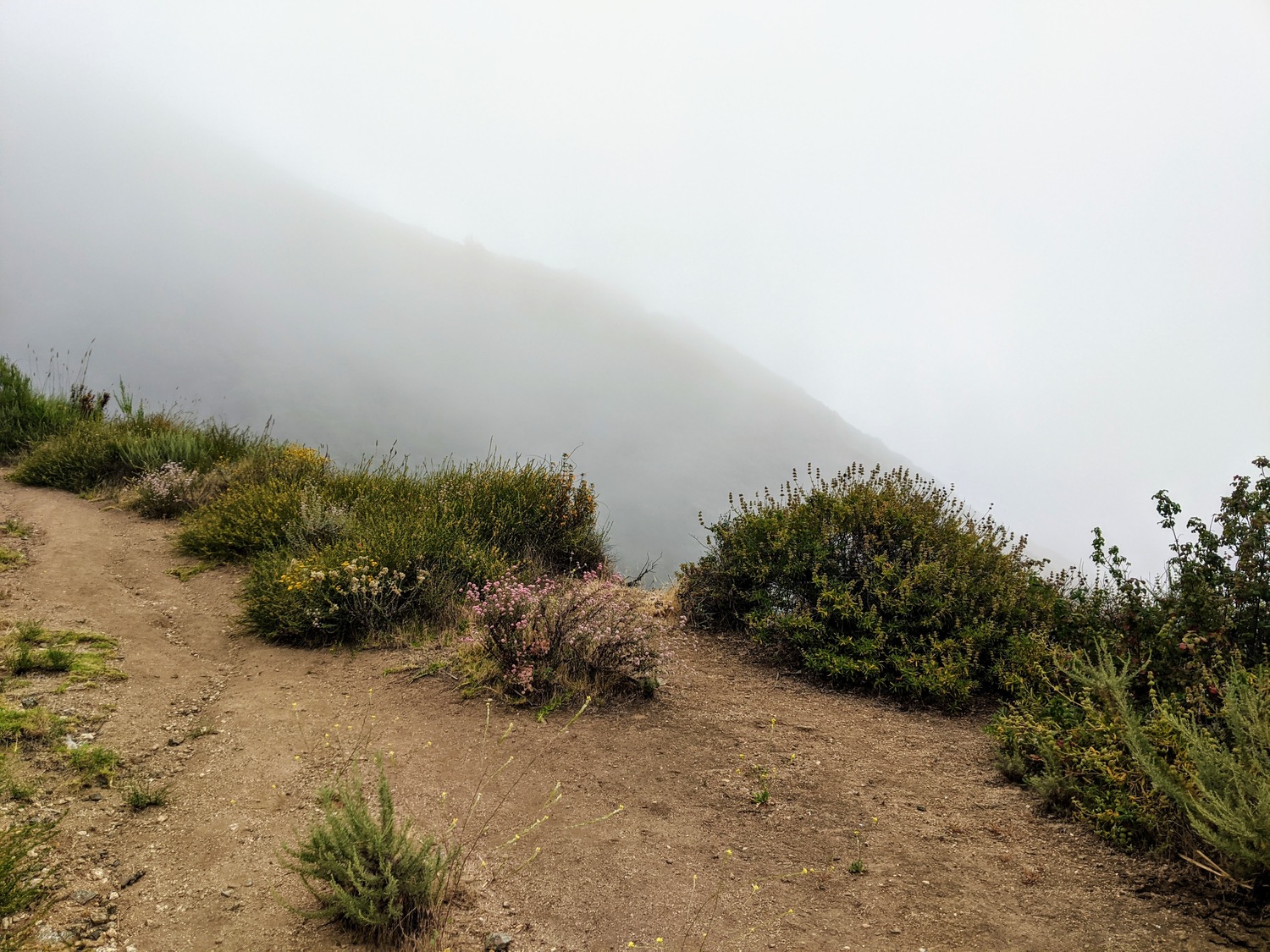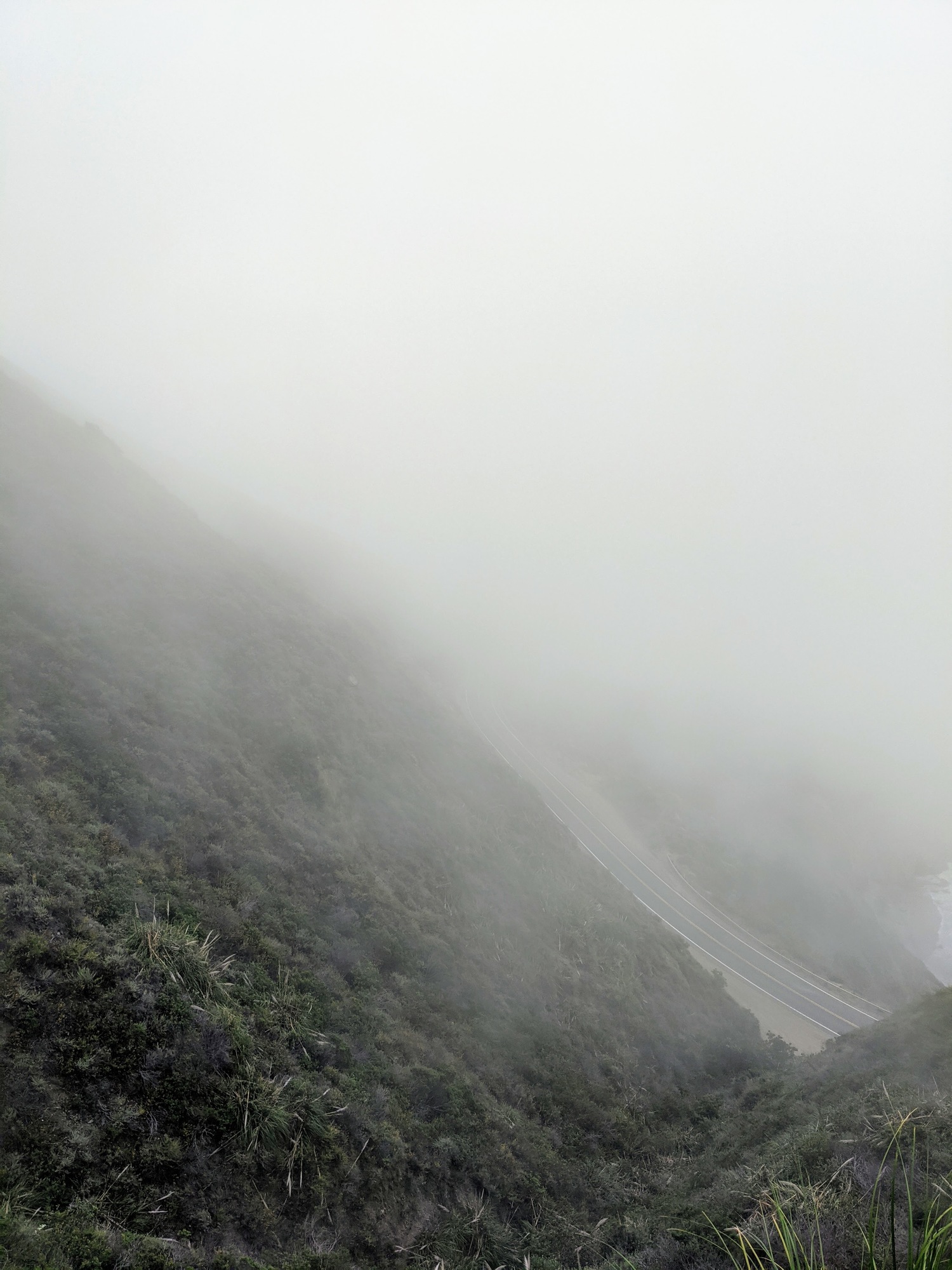 After we broke the cloud layer, the sun got real intense, and it was fairly hot. We all put on sunscreen, and I still got sunburned!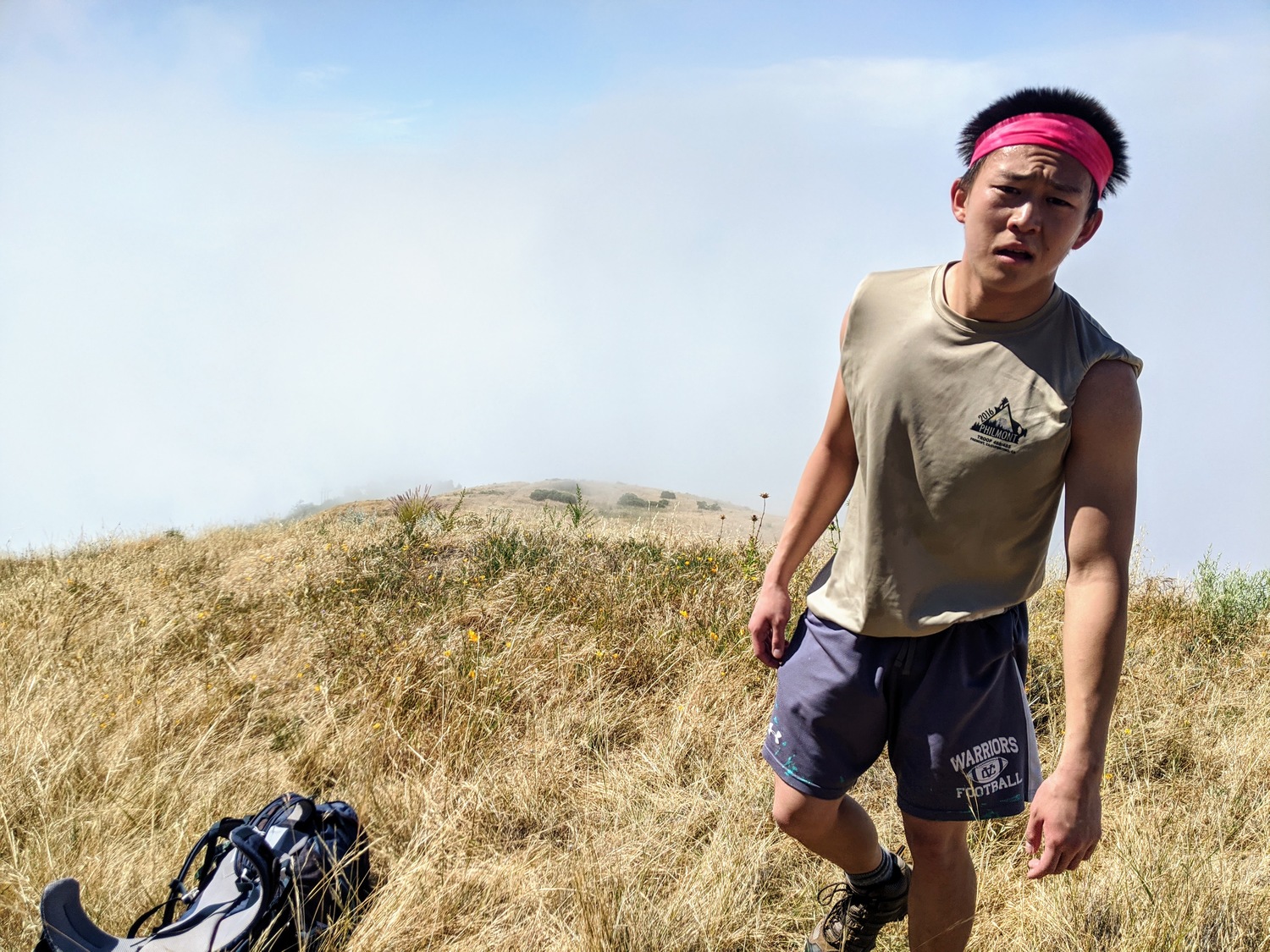 Daniel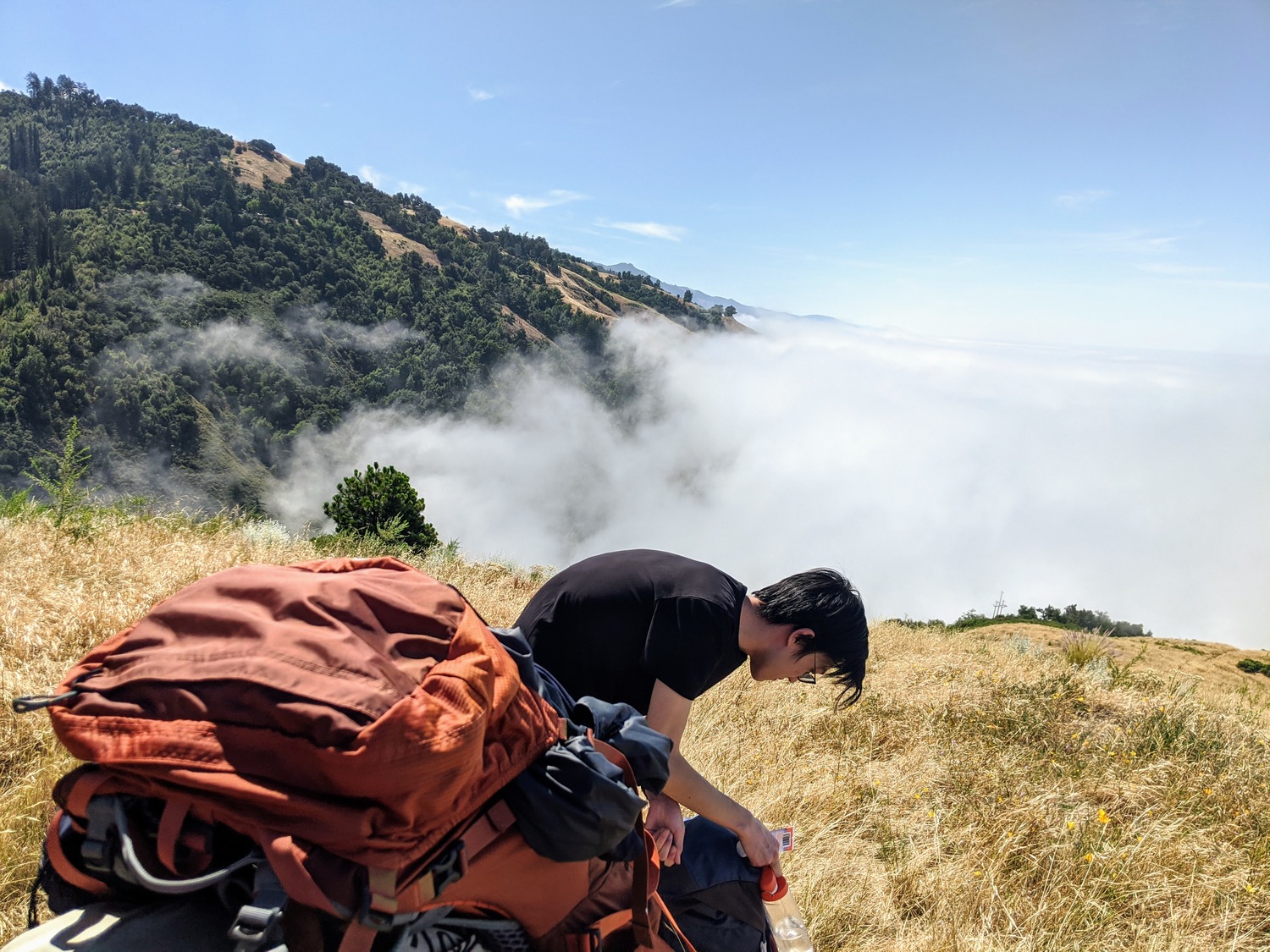 Hagen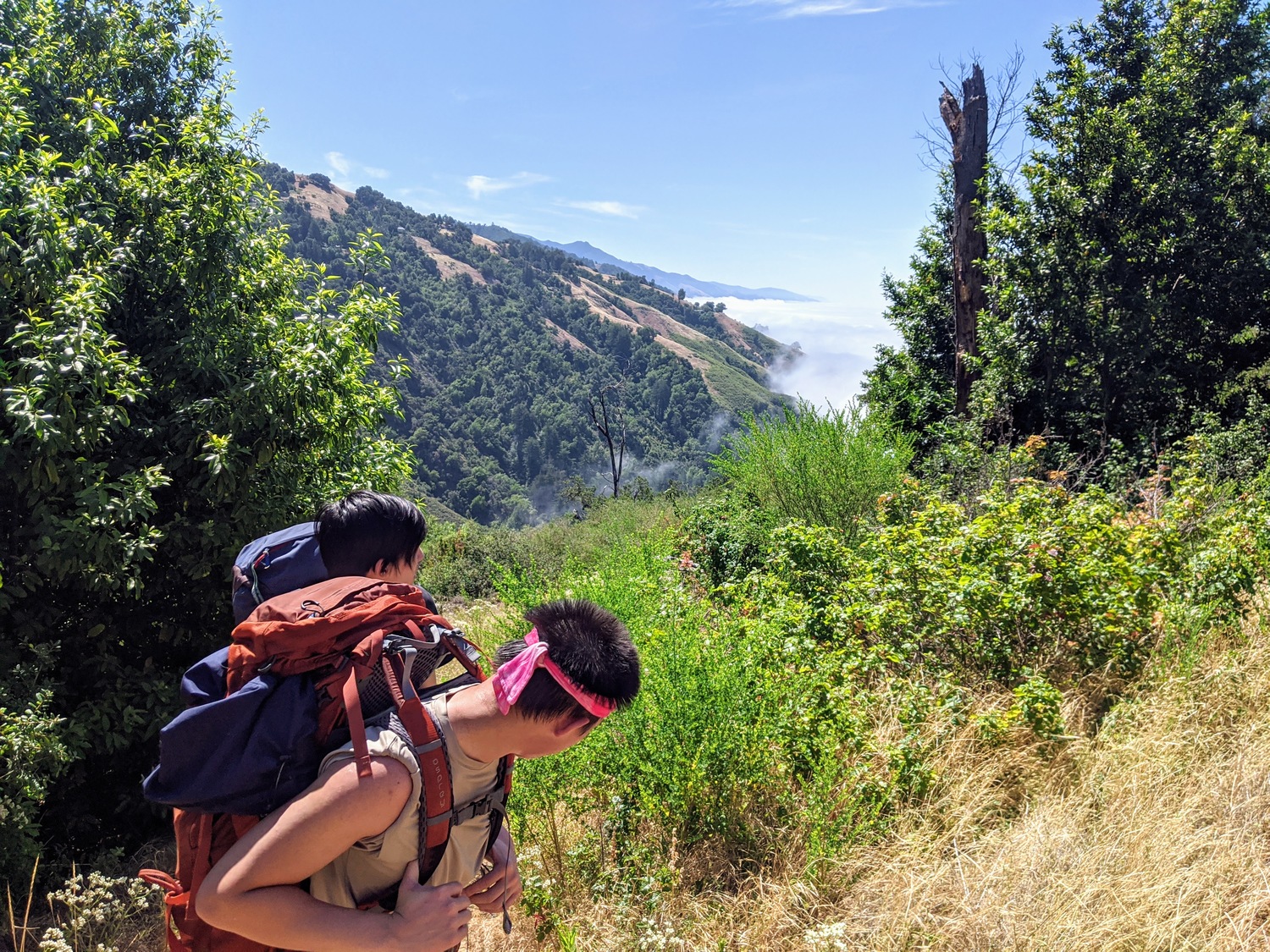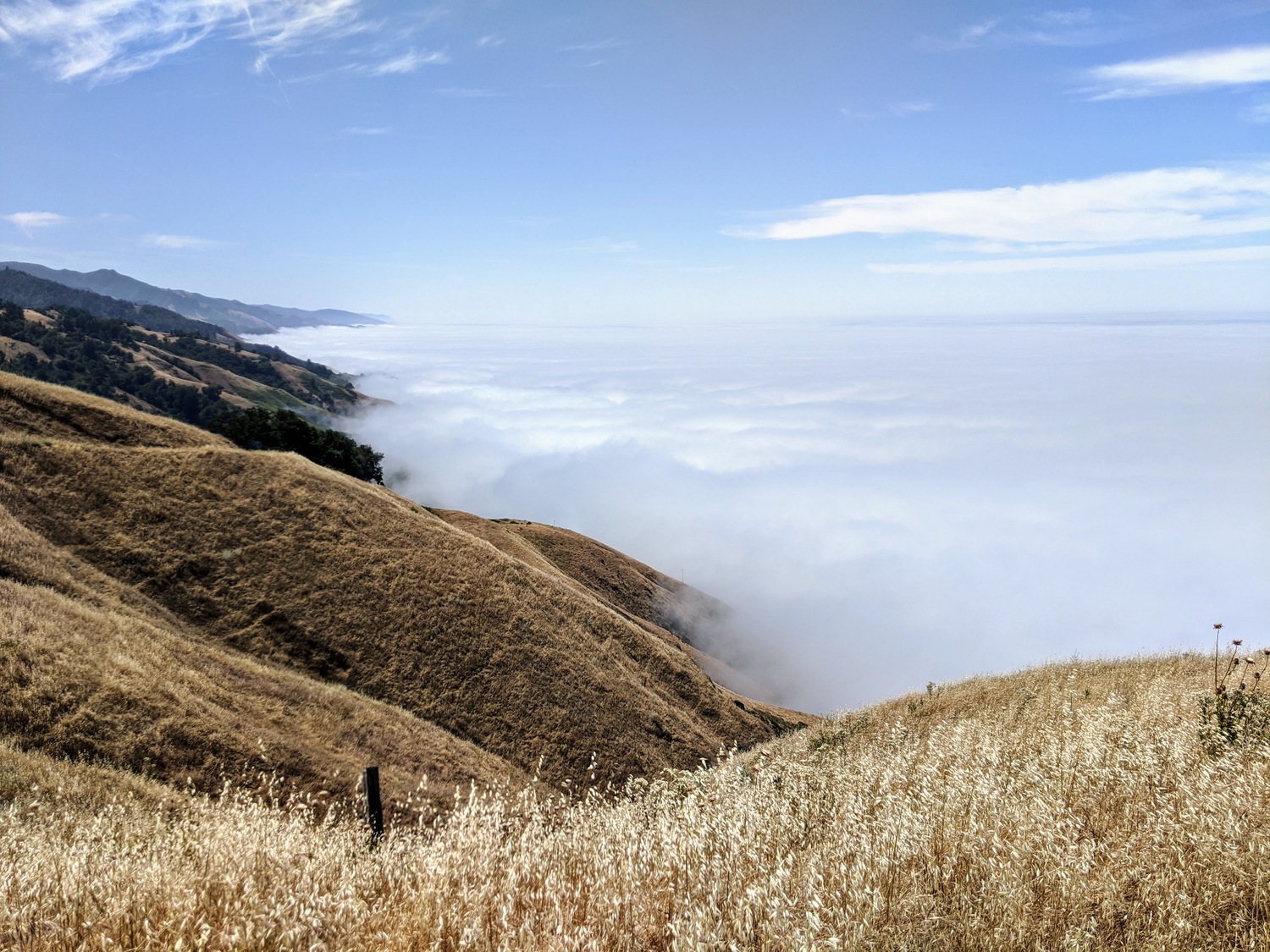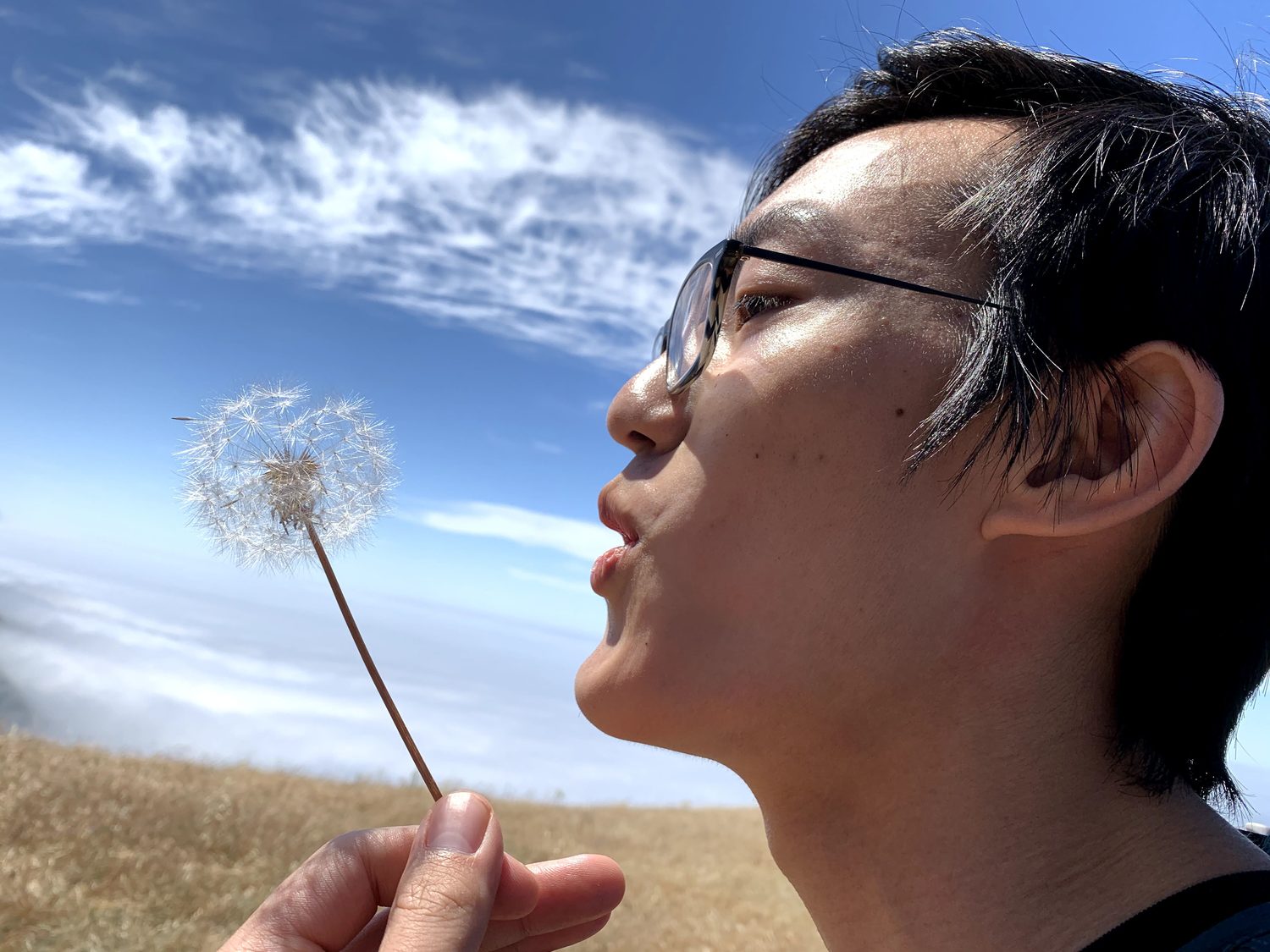 The trail was somewhat tougher than expected for me, since I was carrying an inordinate amount of weight.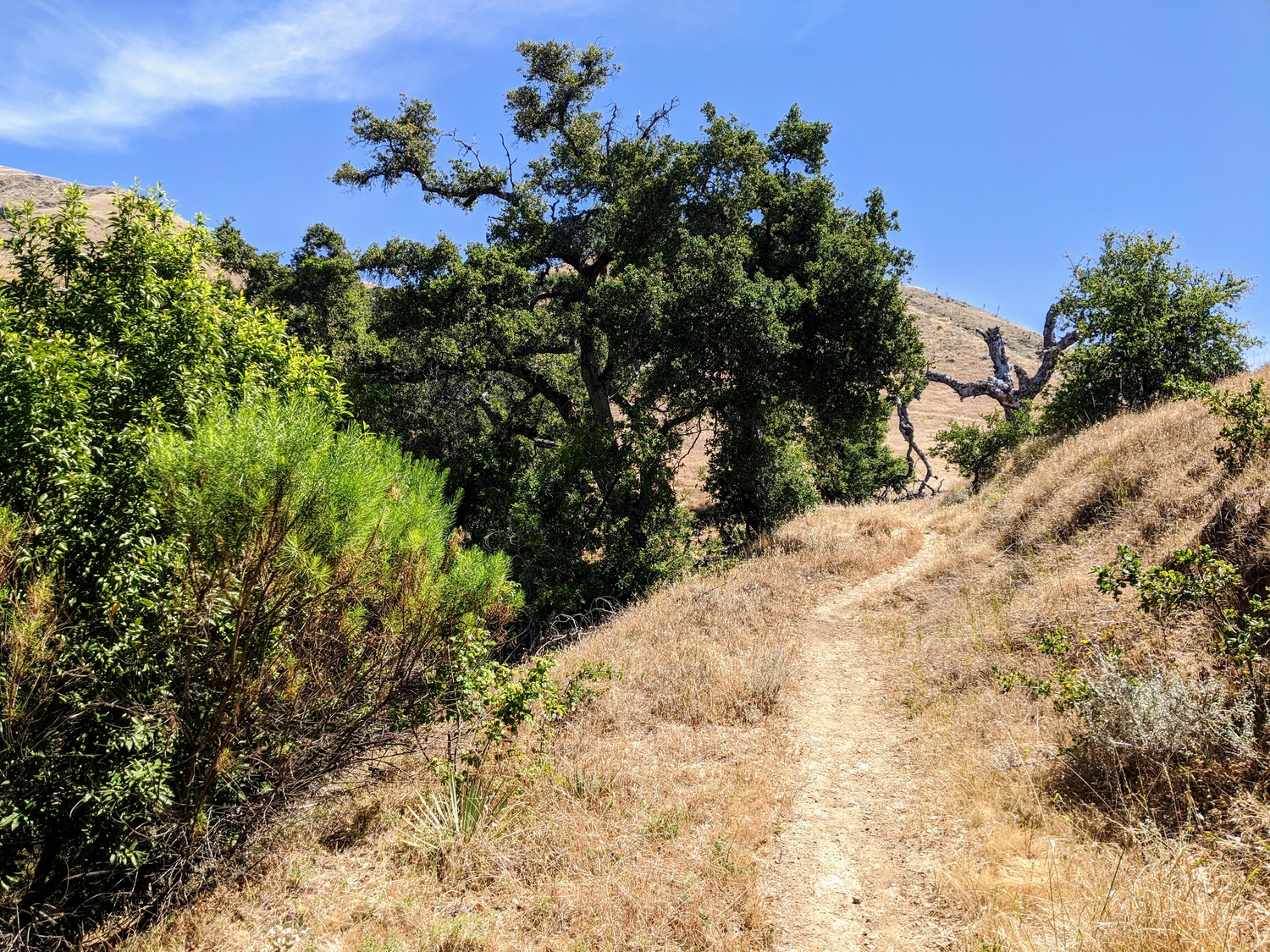 In the upper sections, this was the most shade we got.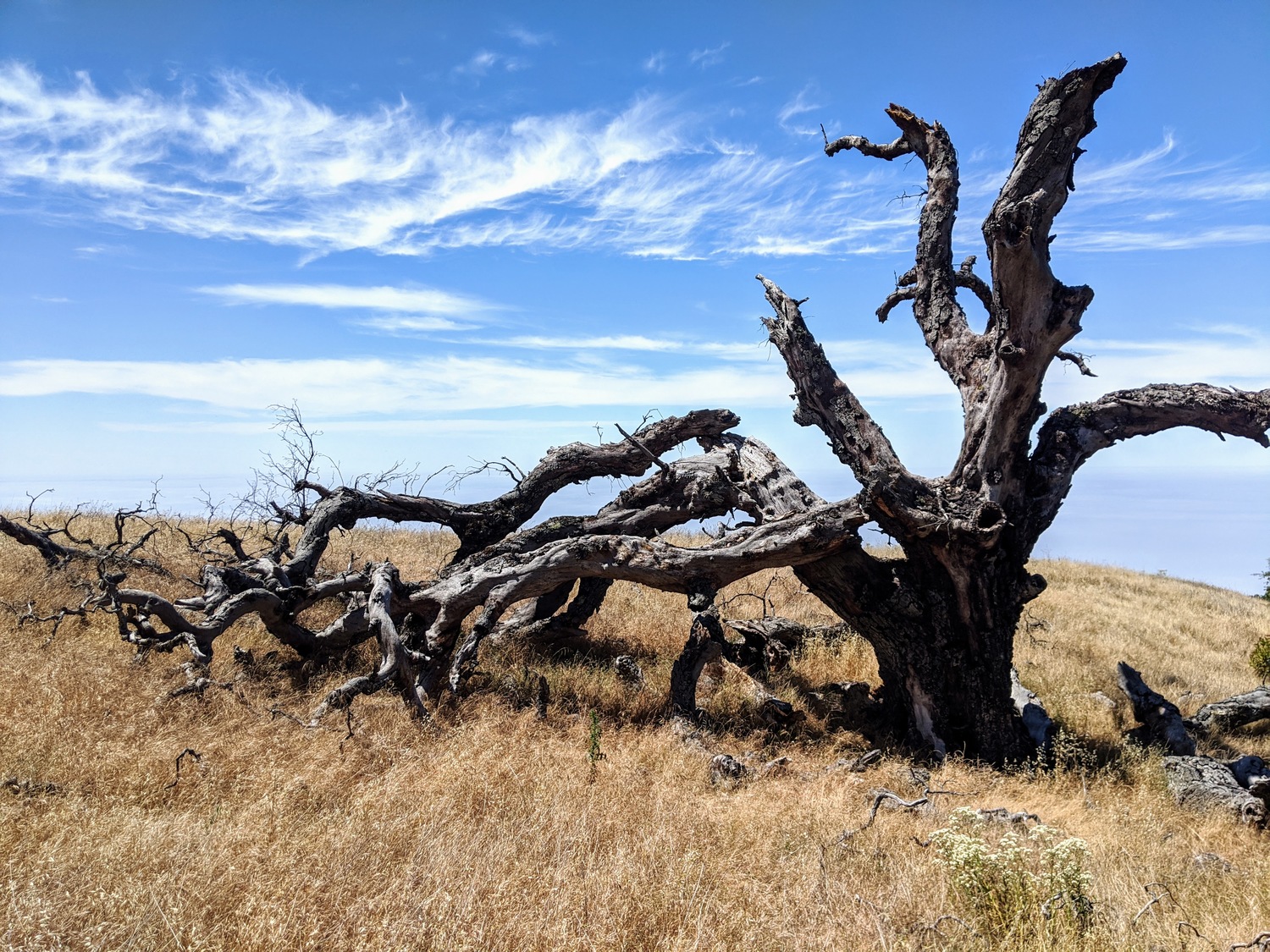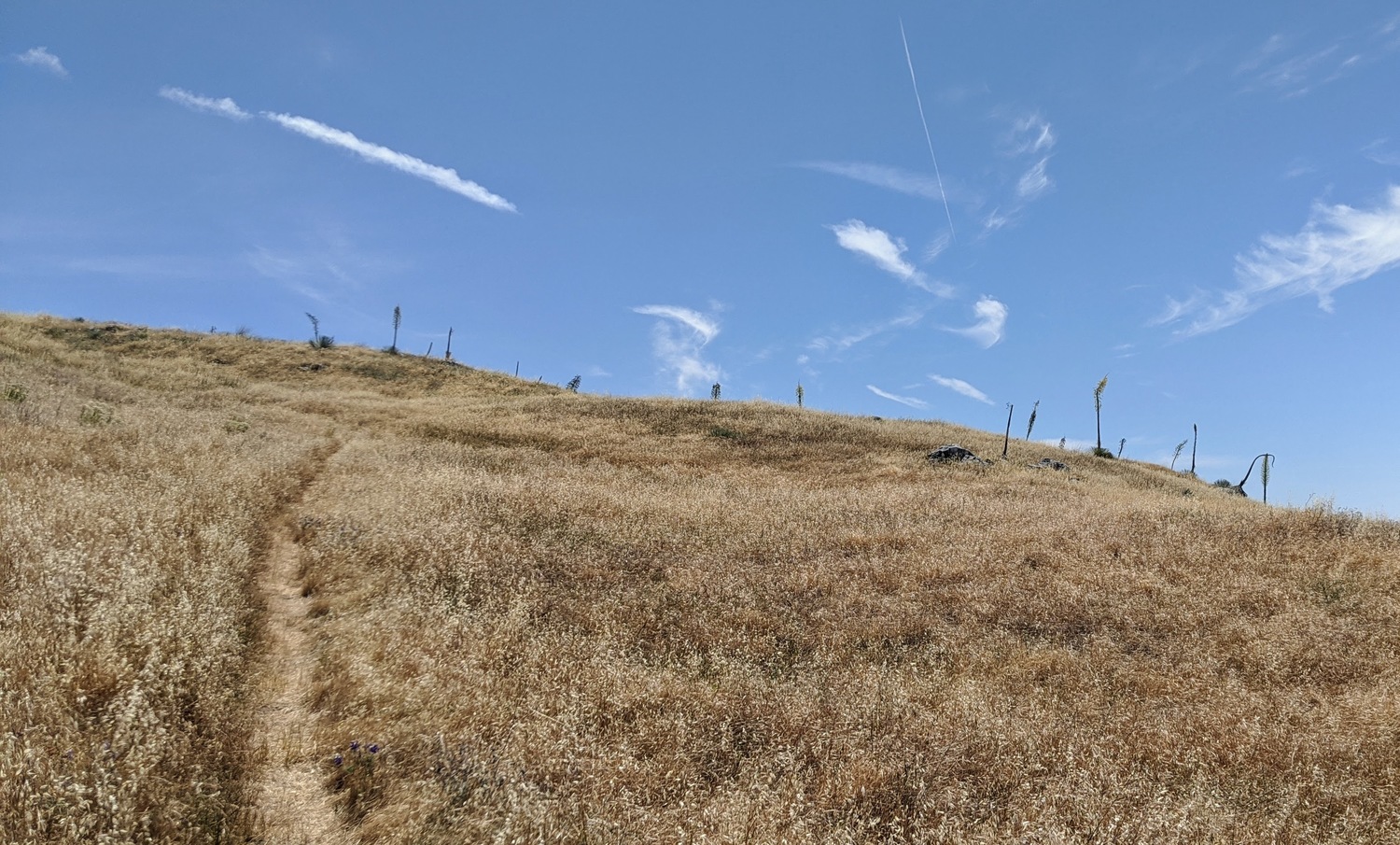 This reminded us of the Lorax.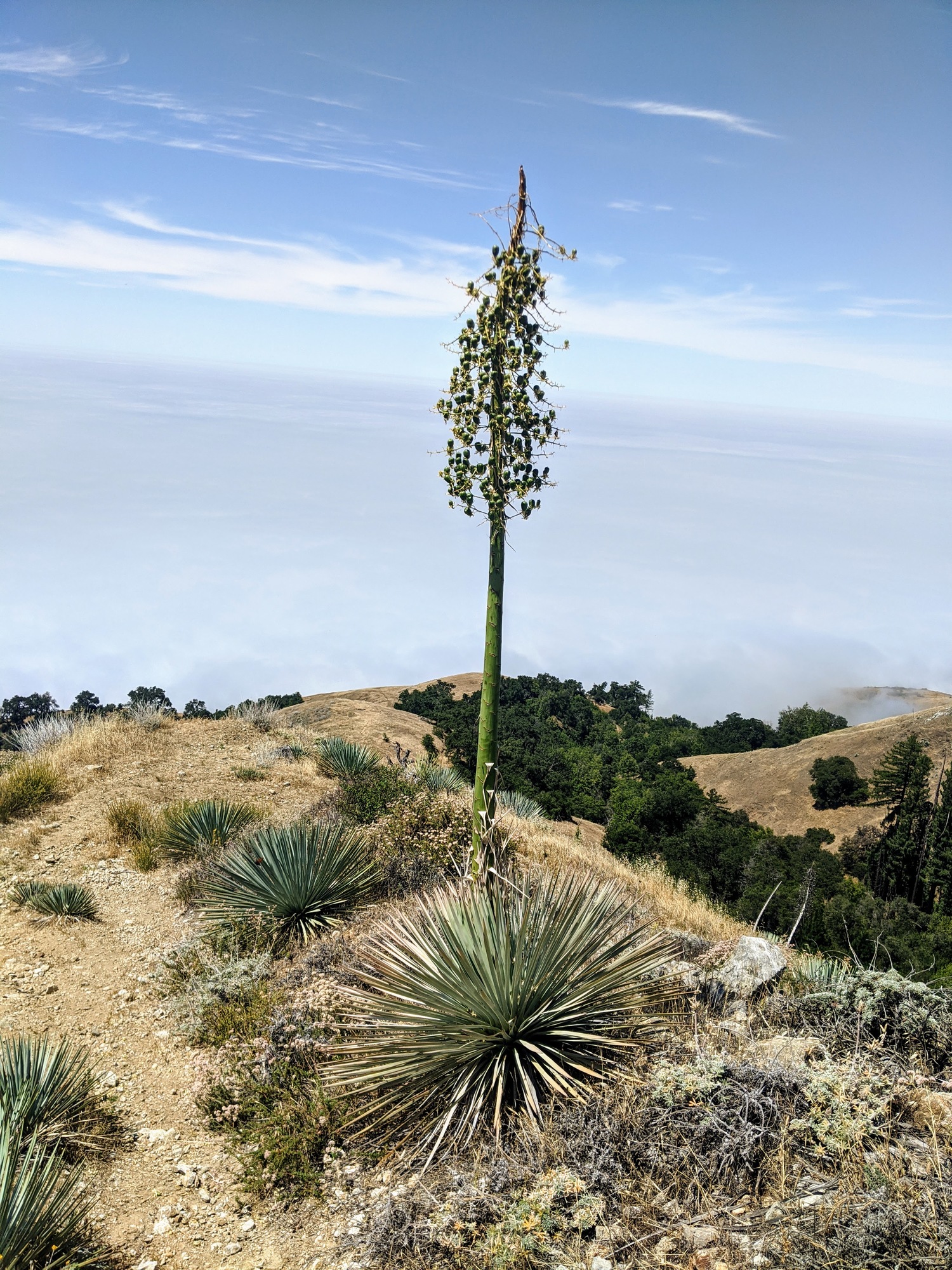 These strange plants grew out of the spiky bushes.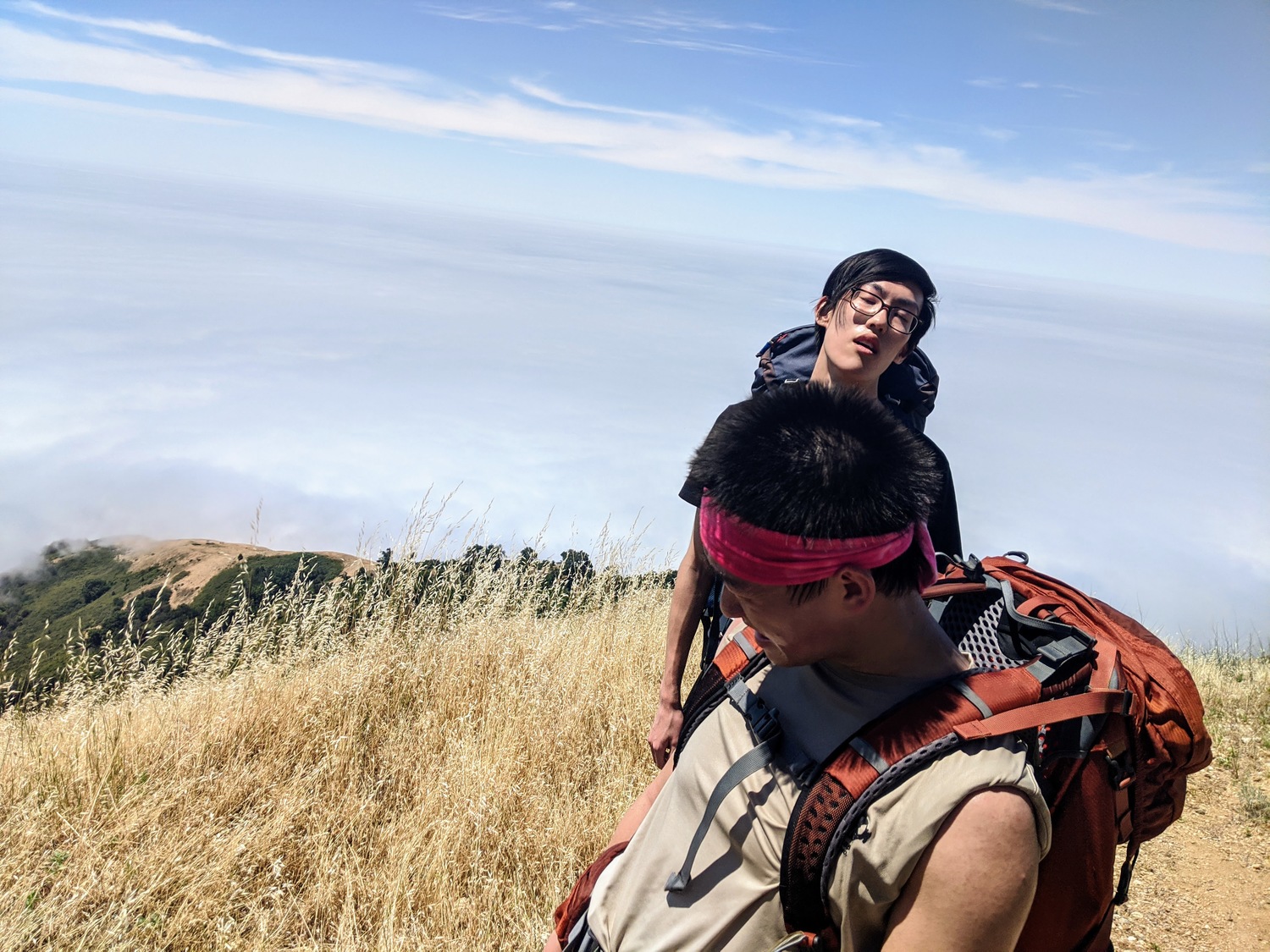 It was very tiring all around.
At last we made it to the top - a nice campsite called Timber Top. There is a bench, a bbq grill, and a trail sign. (If looking for the Boronda Ridge trail from Timber Top, try to find the wooden gate. That's where the trail begins.)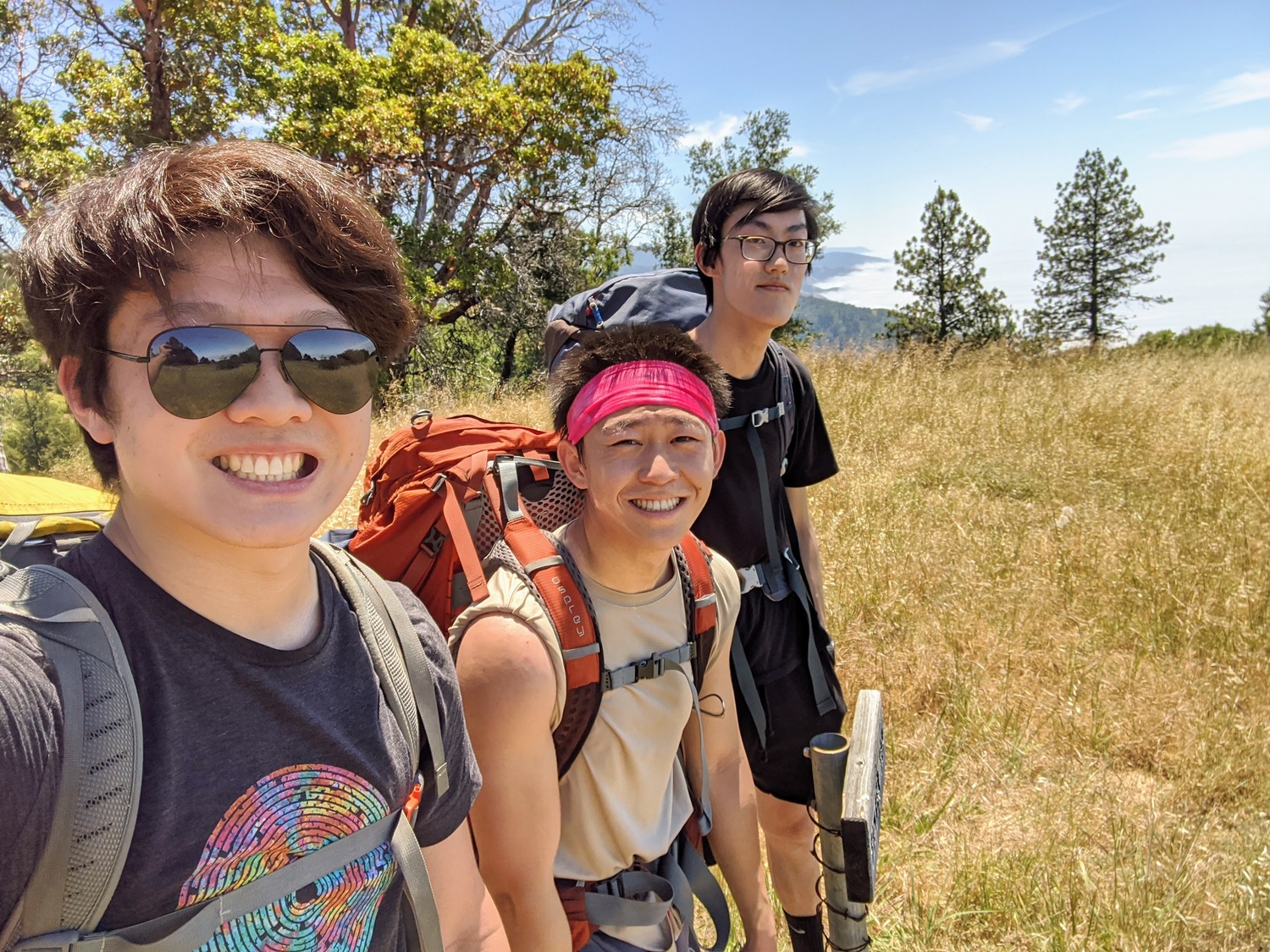 Group selfie
We spent half an hour eating lunch and goofing around, heading down at 1:30pm. The trip down was speedy and very beautiful, though the downhill was painful.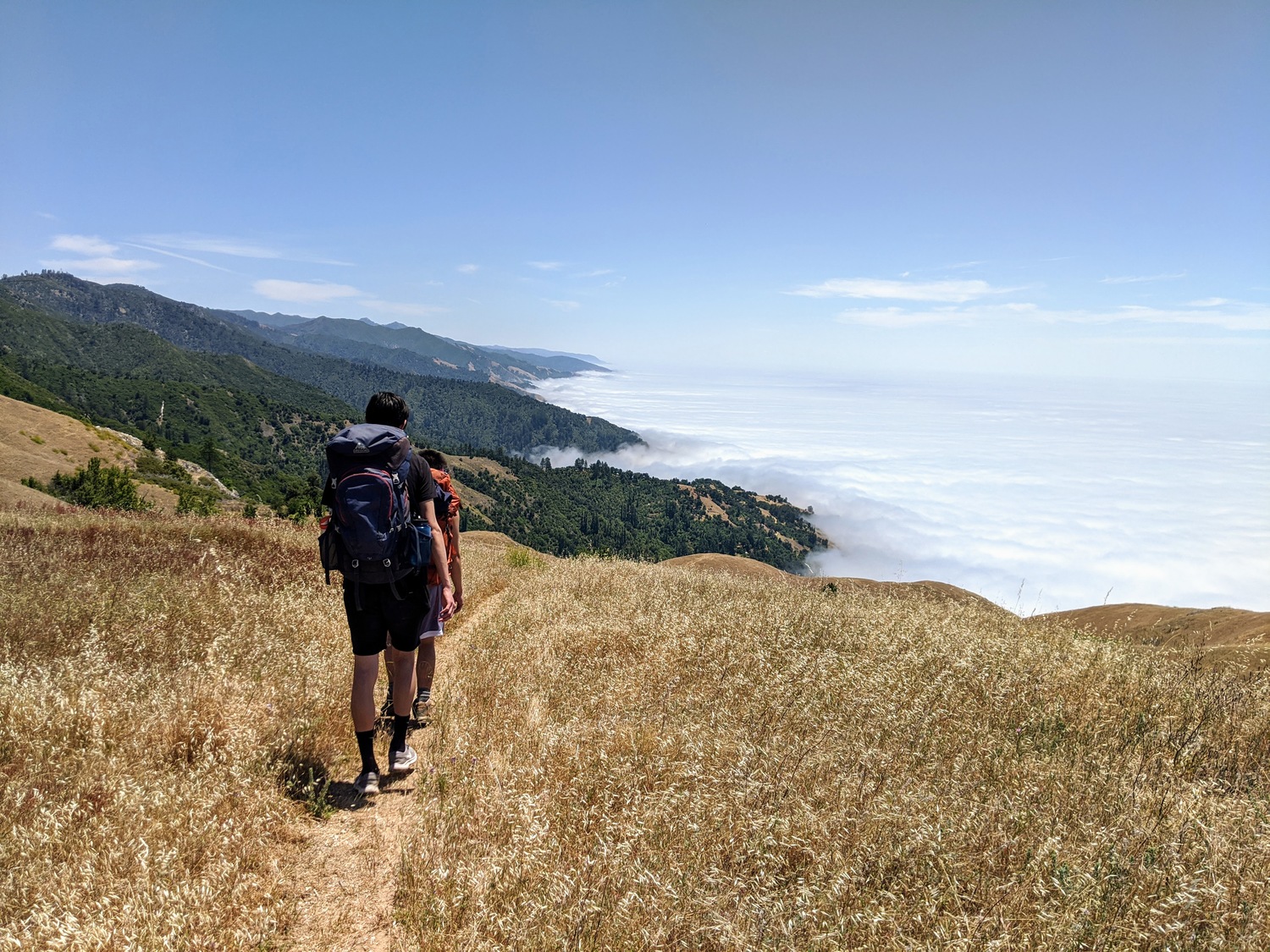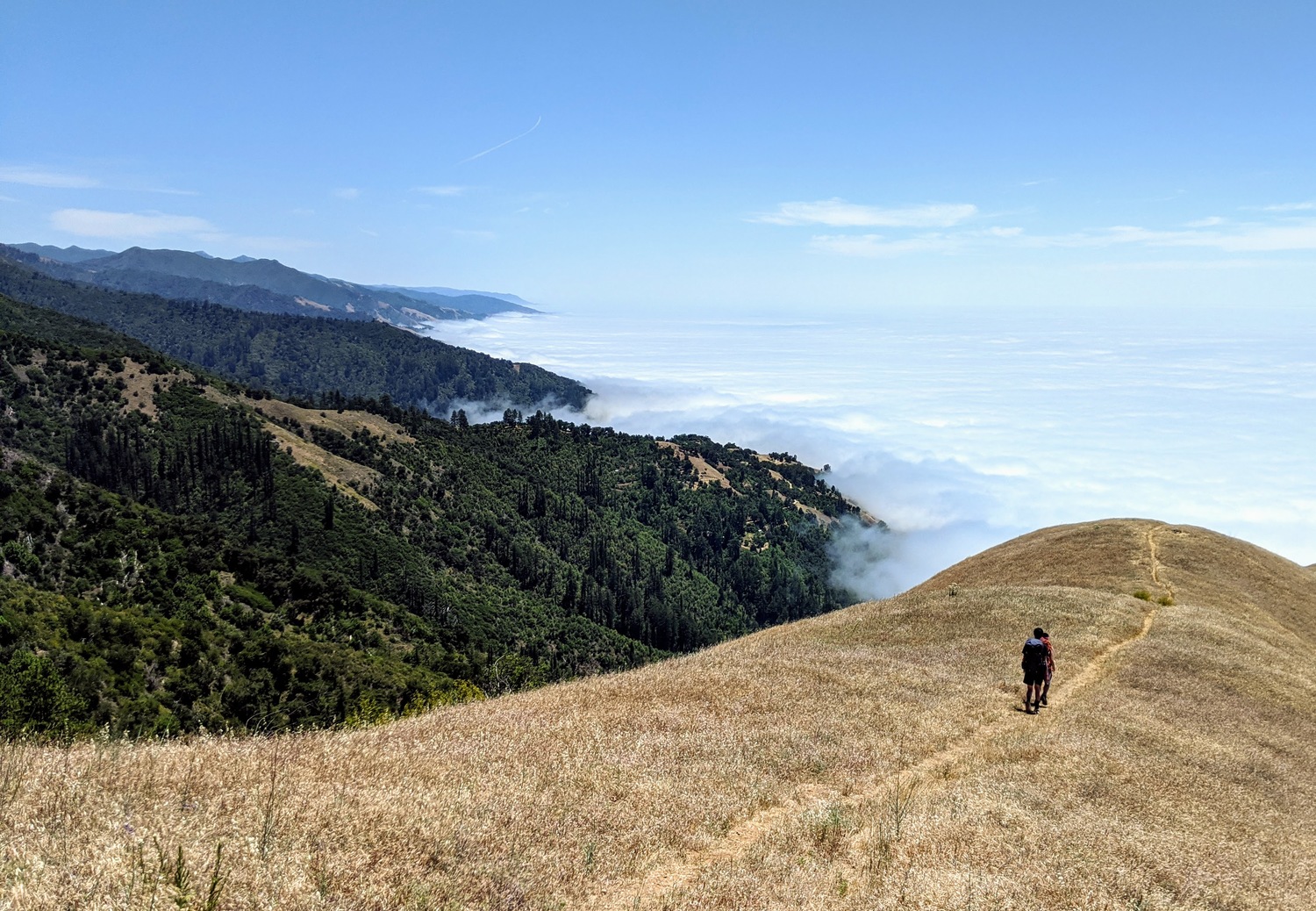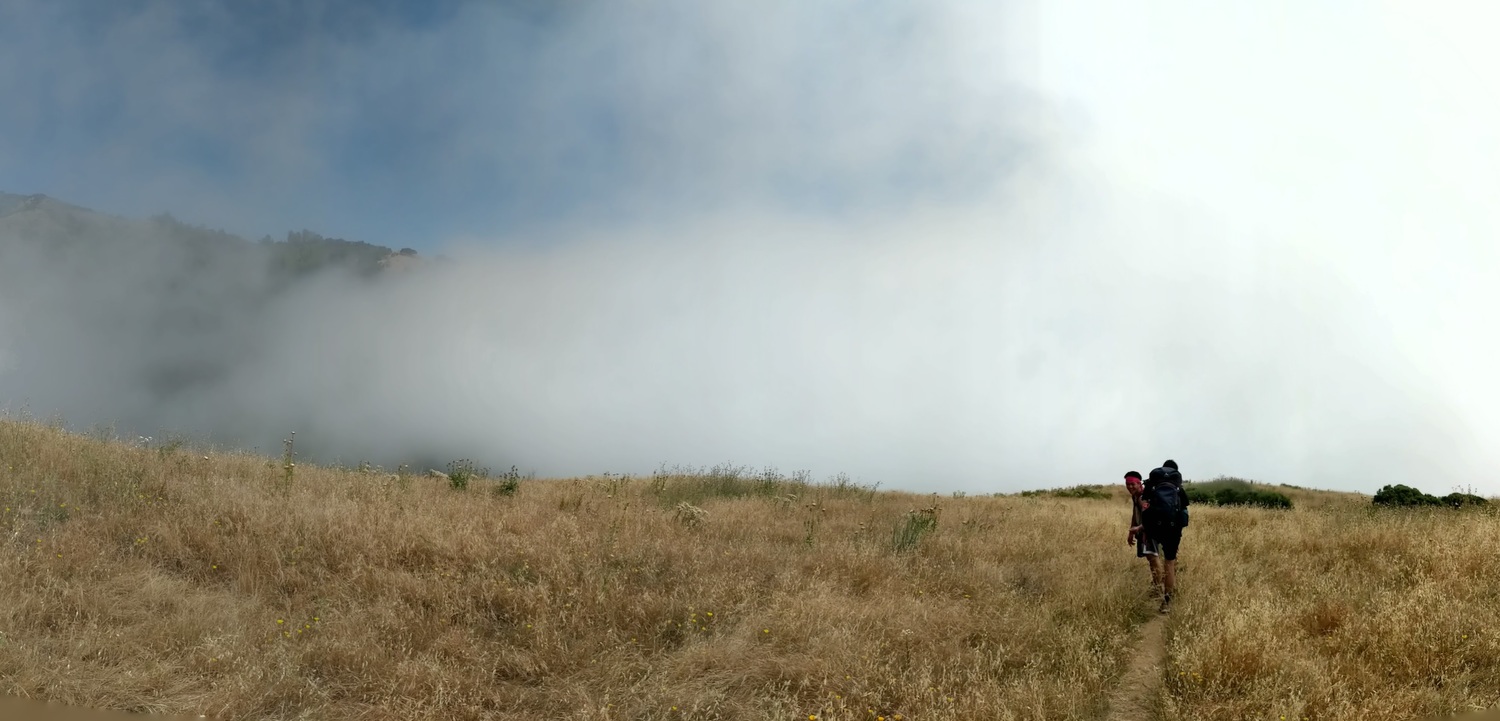 Curiously, the cloud layer actually grew higher rather than lower.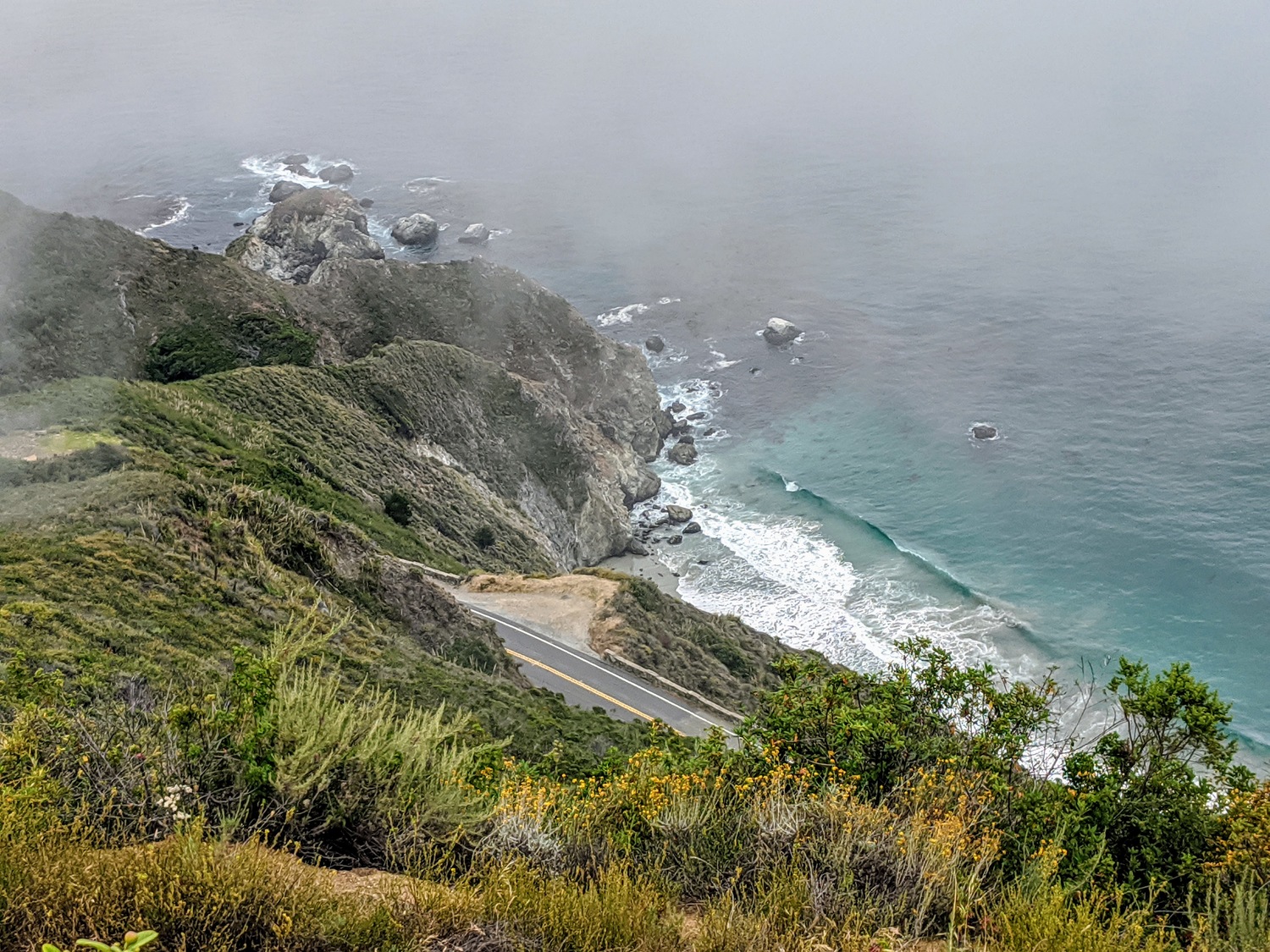 Beautiful ocean colors in the Pacific.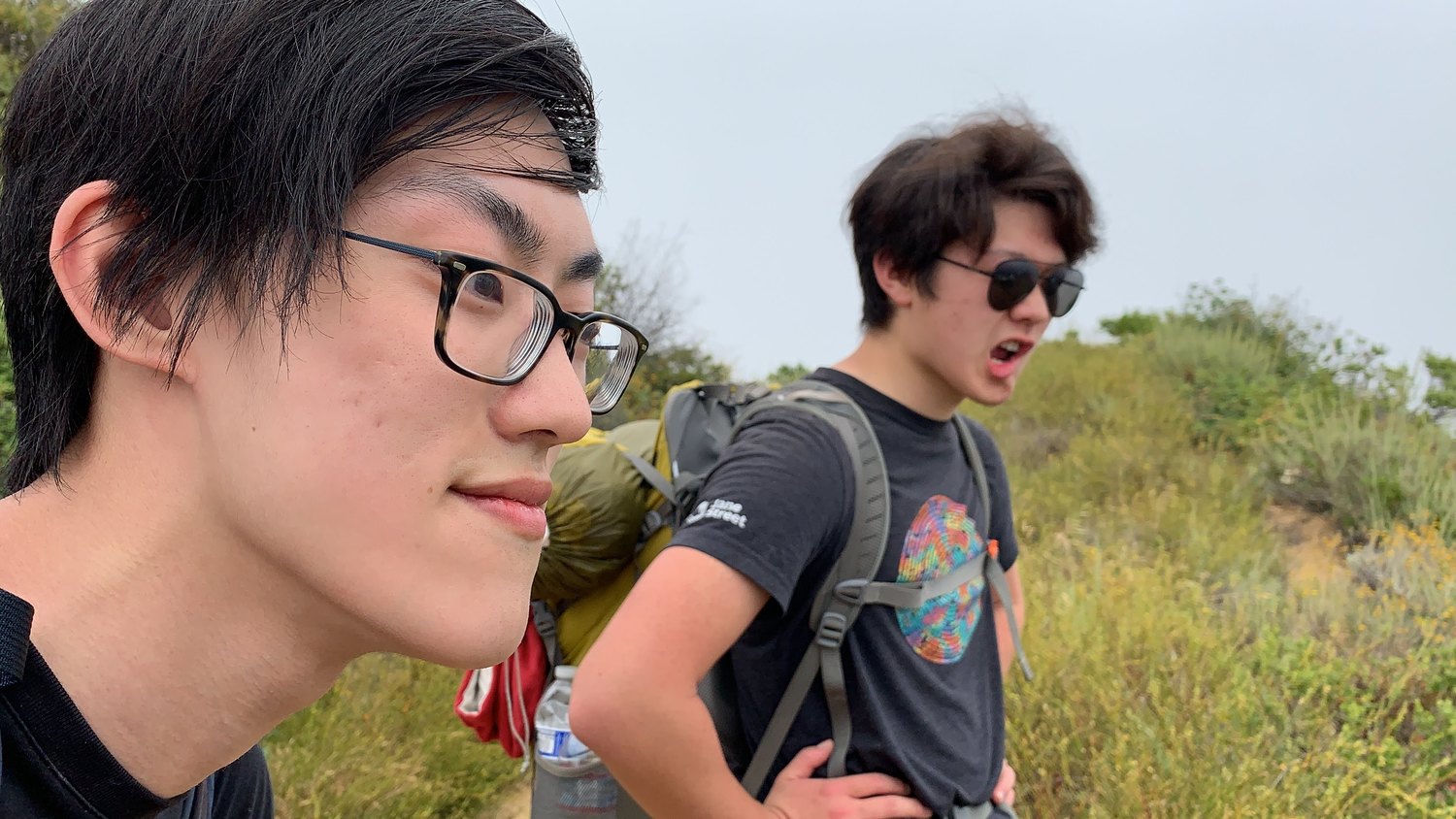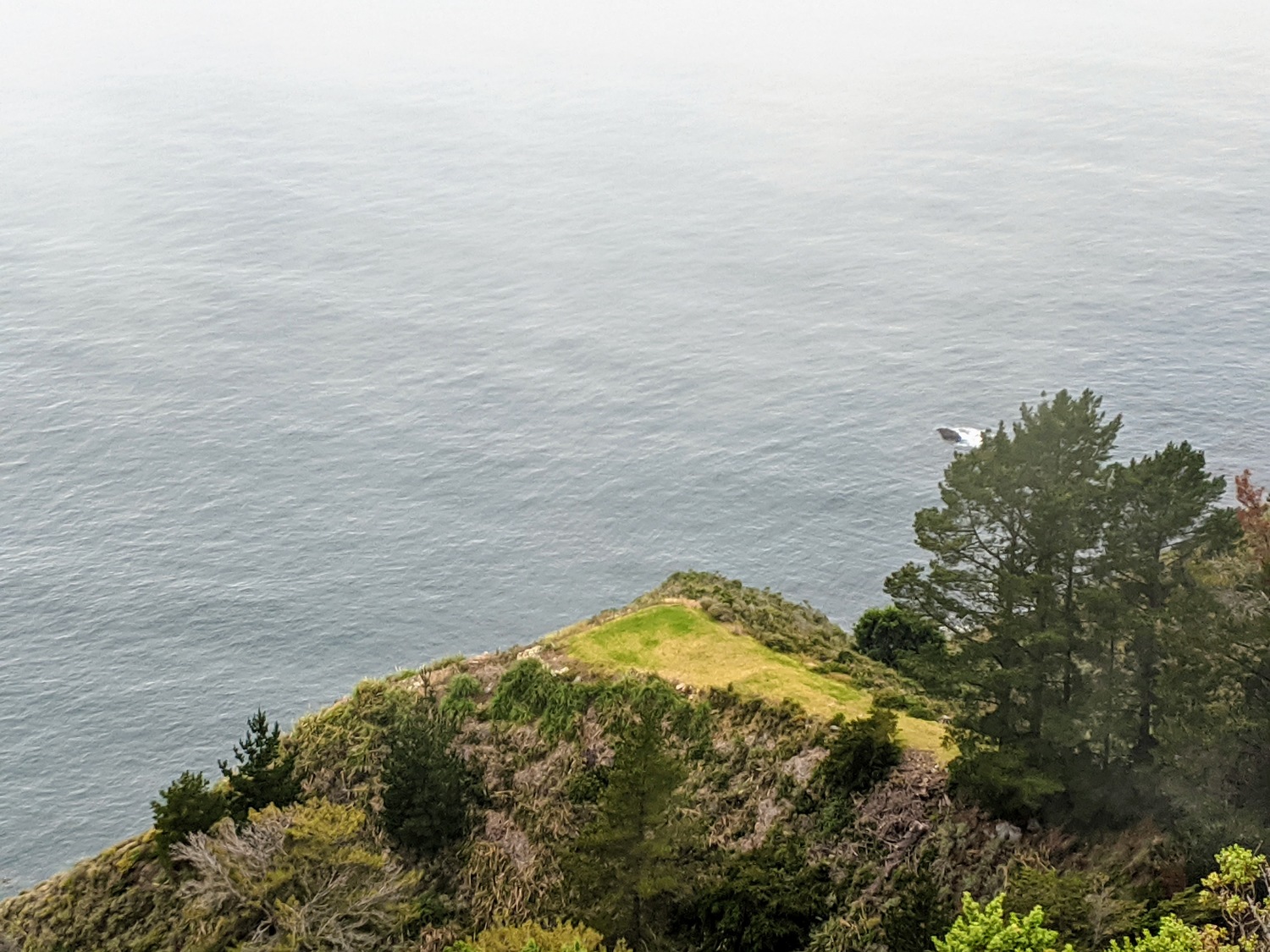 For some reason, we dubbed this the "sex lawn".
After our hike, we were all tired of course. We drove to Cannery Row and had some nice clam chowder. Not many people were wearing masks compared to the bay area. It was my first time really have clam chowder, and I had a sourdough bread bowl. It was too heavy for me to finish - Daniel agreed and said that the chowder was unusually thick.